ABOUT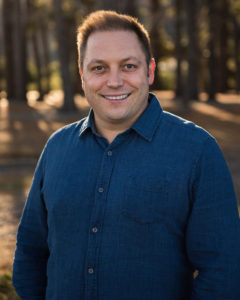 Aaron Falvey is an award-winning Director and Producer who was born and raised in Blenheim, New Zealand. He has been passionate about film-making since the
age of nine when his friend's parents bought a handy-cam, and Aaron and his friends spent their weekends making short home movies. Ever since then Aaron
has been inspired to become a film director.
Aaron has been working for the New Zealand Defence Force as a Video Producer since 2006 and has produced a substantial number of videos, most notably a 26
minute Royal New Zealand Air Force Documentary which the RNZAF use nationwide to recruit new personnel.
Aaron has also been involved in numerous film productions as either a director or producer. He is best known for his work on the films Alone (2014), Outer Darkness (2014), award-winning short film The Flame (2015), and Ascendance (2018). Aaron has been developing his first feature film as director,
'Battle Clearing' for production in late 2018. He is also developing a second, 'Sector 681' for possible production in 2019.
Aaron is the co-founder of Top of the South Film Production Society which was formed in October 2015. The society is a collective group of filmmakers from the
Nelson and Marlborough region all with the same goal of forming a critical mass and making great films. His vision is to
establish a thriving film industry in the region to create employment opportunities for both cast and crew.
Aaron is also the co-founder and director of the Top of the South Film Festival which showcases local films and raises money for the Society so members can make
more films.
Aaron also founded the Blenheim Filmmakers group which was established in 2012. The group consists of a large number of Blenheim-based filmmakers who
meet on a monthly basis and are actively involved in making films in the region. This is a 'first step' for entry level filmmakers to take before joining the society.
FILMOGRAPHY